This article is best enjoyed whilst eating korvapuusti, drinking hot coffee and listening to some gentle classical music. Are you settled? Let us begin.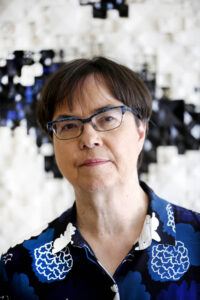 First, we'd like to introduce you to innovator, creative mind and inspiring woman – Dr. Anne Stenros.  The VME team were delighted to meet to Dr. Stenros a few weeks ago when she gave a workshop 'Think Like a Futurist'. She challenged us all to see the impossible as possible and come up with new and original ways of achieving our goals.
Dr. Stenros is the former CDO City of Helsinki and Design Director at KONE Corporation. She's as energetic as you'd expect – full of ideas, originality and spark. In this article, we're going to share some of what Dr. Stenros taught us and help you become more innovative, creative and collaborative in your daily life. So, take a long sip of your coffee, a bite of korvapuusti, turn on your classical music and open your mind to new possibilities…
Dr. Stenros on Mood Boards
One thing you may not know about Dr. Stenros is her love of mood boards. Never heard of a mood board or a visionboard? Well – don't worry, we're here to pass on the wisdom Dr. Stenros imparted to us.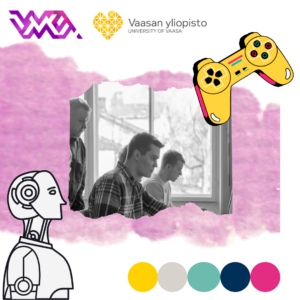 Mood boards are an intuitive way to visualise the feeling or the general idea about a topic. They can be a piece of A4 paper with drawings, swatches of materials, quotes. They can be digital or physical. As Dr. Stenros explained, mood boards are a great way to find inspiration, share ideas and enjoy the creative process.
You might think mood boards are just for personal use – for home interior décor ideas or party inspiration. But, why should they be? Dr. Stenros uses mood boards in both personal and professional life. Imagine a room full of KONE employees. Mostly men. They're expecting the Design Director to be leading a brainstorming session for a project. Enter Dr. Anne Stenros with arms full of different magazines. Dr. Stenros places them on the table – thump! – and says: 'Use these' and leaves the room.
KONE's design successes under Dr. Stenros are testament to the effectiveness of this tactic!
Dr. Stenros on Team Structure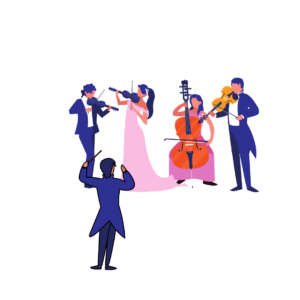 Think team structure is boss at the top, employees scattered below? Think again! Allow us to share Dr. Stenros' story of how she discovered the structure of winning teams:
It was a hot summer day in August and I was thinking how I would like to go somewhere where it is cool. I got the idea of the Finlandia Hall – there might be a concert and indeed there was. I took a seat at the centre of the balcony where all the cool air was, and I was dreaming about the end of the heatwave.

I wasn't really listening to the music as such but I was looking at the conductor doing his work. And then – bam – I realised, in my role as a creative leader, I am the conductor. I'm supporting the orchestra. And, then I drew the team in a different way – I put it upside down.
Dr. Stenros wanted to make sure we knew how important it is that team leaders strive to make every team member shine, even if they're just a temporary team member, such as a visiting consultant or mentor.
Your role is to keep the rhythm, the richness, the guidelines for the full ensemble. But, respect their authentic voices and their authentic talents.
Dr. Stenros on Creativity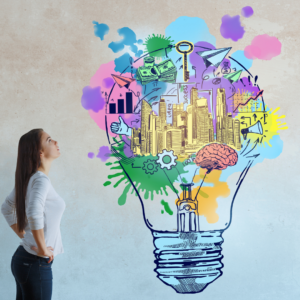 During our discussions with her, Dr. Stenros encouraged us again and again to 'think outside the box'. This is a phrase often used to make others seek inspiration from unusual sources. And it's not easy to do.
You've just read about Dr. Stenros' use of mood boards at KONE and how she was inspired to think of her team as like an orchestra. We're sure you'll agree that Dr. Stenros embodies creativity and maverick thinking.
One thing Dr. Stenros did emphasise, was that, when stuck, creativity can always use an outside helping hand.
When she was building her design team at KONE, Dr. Stenros said, there was only one other team member – a part-time designer working remotely to Finland. But, the team soon grew, and quickly. Somewhere along the line, the growth became too quick and KONE stepped in with a suggestion of bringing in a consultant:
At that point, KONE said to me – 'We have this good coach, an external person, who can discuss with your team and see how they feel about it [the team makeup].' And I said, 'Oh, I don't want any consultant. No, thank you. We are creatives! Don't touch my people! But, then I met the person, Harri, and he was top-notch with a smart, brilliant brain and an eye to see what is wrong and what is good, too.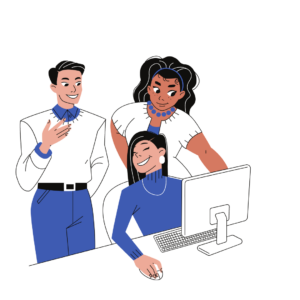 Dr. Stenros' experience shows that, even though accepting help may be hard, it is highly valuable when you're trying to improve the way you work – and work together. Heini Pensar, University of Vaasa teacher, PhD student and VME Project Manager, teaches courses on co-development and teamwork and also gave us a few words on this topic:
Co-development, of course, enriches the emerging ideas, as they can be tested and challenged from different perspectives. The more expertise the co-developing team has, the more perspectives are generated. Even if the discussion would splurge a little and not always crystallize ideas, there are other benefits.
Joint problem-solving welds teams together, it increases the involvement and responsibility of individuals. This contributes to the feeling of meaningfulness of work and creates team spirit. Scattered and remote teams, in particular, need these kinds of joint challenges, and teams need to strive to create structures for joint problem-solving.
An open idea bucket for recording spontaneous ideas and regular occasions for pitching them – not to forget about voting and rewarding best ideas. Joint goal setting for the ideas selected is important, because it gives the team another reason to celebrate when they hit the goal. Most importantly, people spend time together and contribute to a supportive culture.
We hope you've enjoyed reading this article and, of course, learnt something new. As Dr. Stenros challenged us, we now challenge you: Think outside the box, work together as a team and have the courage to be creative! Thank you for reading!