Welcome to the Contact page of the VME Interaction Design Environment!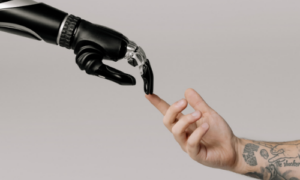 We're happy you'd like to contact us.
The VME is an IXD environment for all; start ups, industry partners, students and researchers alike. Whether you'd like to collaborate with us, conduct research or even just have a look around – welcome!
You can find a list of some of our team below. These are the people able to help you book visits to the VME, organise research and project collaboration and answer any of your questions about who we are and what we do. Click on any profile for more details on how to contact that member of our team. We look forward to hearing from you!
Our Location
Our VME IXD Environment is based in Technobothnia building at the University of Vaasa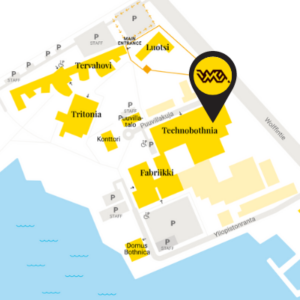 Technobothnia
Room TF4105
Puuvillakuja 3
65200 Vaasa
How to Get Here
Directions to the University of Vaasa
For directions to get to the University of Vaasa, please click here. You can also find information on university parking spaces via the same link.
Directions to the VME IXD Environment, University of Vaasa
Enter through the main Technobothnia entrance. Go across the main floor to the double doors. Having done that, you'll see a lobby with a seating area on the left hand side. Then, go past this lobby and follow the corridor to the right. You'll find us in Room 4105.
If you have any trouble trying to find us, please don't hesitate to contact one of our helpful VME team members!